Welcome to TopWAHMBoutiqueList

*for all your custom designs*


Add Your Site | Member Login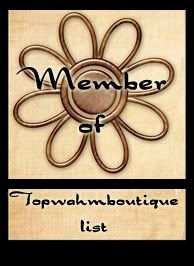 Site Of the Moment:
Endless Occasions
Fun and funky, ultra girly, traditional and romantic, babies, we've got it all! We are your source for ALL things Wedding, Party, and Shower! Many items are personalized, the perfect any-time gifts!
MMORPG warofhell game

1

MMORPG free online game warofhell.com
Select a race and start playing. Hunt monsters summon them
do alchemy forge weapons beat lords get #1 rank top spot.
build an army. beat your enemies. FREE FOREVER


In: 1793
Out: 2132

Rating:
NR



www.poshnpretty.com

2
Boutique creations & Grosgrain Ribbons
In: 2
Out: 1289

Rating:
NR



Pumpkin's Boutique

3
Custom accessories for your pumpkin pie!
In: 1
Out: 485

Rating:
NR



Kelsi's Kloset

4
Kelsi's Kloset specializes in one-of-a-kind, limited edition, and custom designed hair bows, clothing and accessories for infants, children,and tweens. Monogramming available.
In: 0
Out: 447

Rating:
NR



Hairbowswonderworld unique hair accessories for ch

5

At Hairbowswonderworld's we sell many types of hair accessories both for childern and adults, and a majority will be for wedding/special occasions. We love to do custom order as well.
In: 1
Out: 417

Rating:
NR



BusyMomsBoutique.com

6


In: 0
Out: 404

Rating:
NR



Posh Pretties

7
Trendy and unique selection of handcrafted Boutique Hair Bows, Ribbon Sculpture Clippies, Woven Headbands, Polymer Clay Creations, Hair Bow Holders, and More!
Custom orders are always welcome!
In: 9
Out: 402

Rating:
NR



Punky N Munky

8
Creative Hair Bows and More!
In: 0
Out: 402

Rating:
NR



Lil' WaWa Butik

9

Boutique Custom Handmade Hairbows & Hair Clippies

In: 0
Out: 379

Rating:
NR



whimsical willows couture

10

Baby and toddler girls clothing! From simple and sweet to over the top ruffles and frilly things ;)
In: 0
Out: 336

Rating:
NR



Twin Curls Creations

11
Boutique hair accessories including clippies, bows, korkers and headbands. Made to Match Gymboree items, team spirit bows and baby gifts!
Also check out my tutus and fabric covered wipes cases at www
In: 1
Out: 336

Rating:
NR



Ads Boutique

12

All Craft supplies and hand made Bows
In: 3
Out: 328

Rating:
NR



CarolineAlexander

13
Handmade accessories for women and children. We are whimsical with a vintage twist. We create silk flower betls, brooches, fair house night lights, handbags, and much more.
In: 1
Out: 327

Rating:
NR



Endless Occasions

14
Fun and funky, ultra girly, traditional and romantic, babies, we've got it all! We are your source for ALL things Wedding, Party, and Shower! Many items are personalized, the perfect any-time gifts!
In: 5
Out: 301

Rating:
NR



MY Posh Baby

15
Find trendy products for new moms here! Diaper bags
from JP Lizzy, Gift Sets from Babylicious, Soft play
toys from Melissa & Doug, and Carseat Covers from

In: 0
Out: 284

Rating:
NR



Little Gems Inc.

16

If it is discounted branded wear you are looking for, you will be spoilt for choice here at our store. We feature branded quality children and infant wear for the Little Gems in your life, at bargain bin prices.
With prices cheaper than on the high stre
In: 2
Out: 275

Rating:
NR



17

Show them how cute your dark side is.
Great gear for teens and pre-teens.
Goth,Emo,Punk,Rock , Retro and more.
In: 2
Out: 243

Rating:
NR



MiaShops

18

Wahm web hosting and ecommerce web hosting solutions. Packages include built in store builder software and beautiful boutique style templates.
In: 3
Out: 184

Rating:
NR



LittleSweetBoutique

19

Handmade Hair Bows and Accessories for your Princess
In: 1
Out: 101

Rating:
NR



Catherines Corner

20
Catherines Corner carries various types of products for children of all ages such as decor, furniture, toys and much more...
In: 1
Out: 61

Rating:
NR





Last Update: Wed, 07.18.18 17:30
Next Update: Wed, 07.18.18 18:30
Next Reset: never
Sites: 20

Powered By GoTop100.com